I posted on this earlier in the week, but being on vacation, for me, doesn't mean a break from working out. I enjoy working out. And vacation usually means I have more time to move, so of course I'm going to take advantage of it. Plus, vacation workouts can be done with people that you might not usually work out with (my nephew and my dad) AND slightly different than your "normal" home workouts (playing with the prowler sled this week!).
So what has my workout week looked like while on vacation?
Saturday: Arrived in PA on the red eye at 7:45am, so the workout was a 60 minute walk through the nearby park. Also did some of my PT for my glutes.
Sunday: 30 minute walk and an outdoor TRX workout consisting of overhead squats, rows, plyo lunges (not shown), and push ups.
Monday: Went to the gym with my nephew. Focused mostly on the back side of the body. Started with 15 minutes on the Stairmaster. Then did some single leg deadlifts, TRX hamstring curls, TRX bridges, TRX triceps, TRX pikes, and a 5 minute finisher playing on the prowler sled.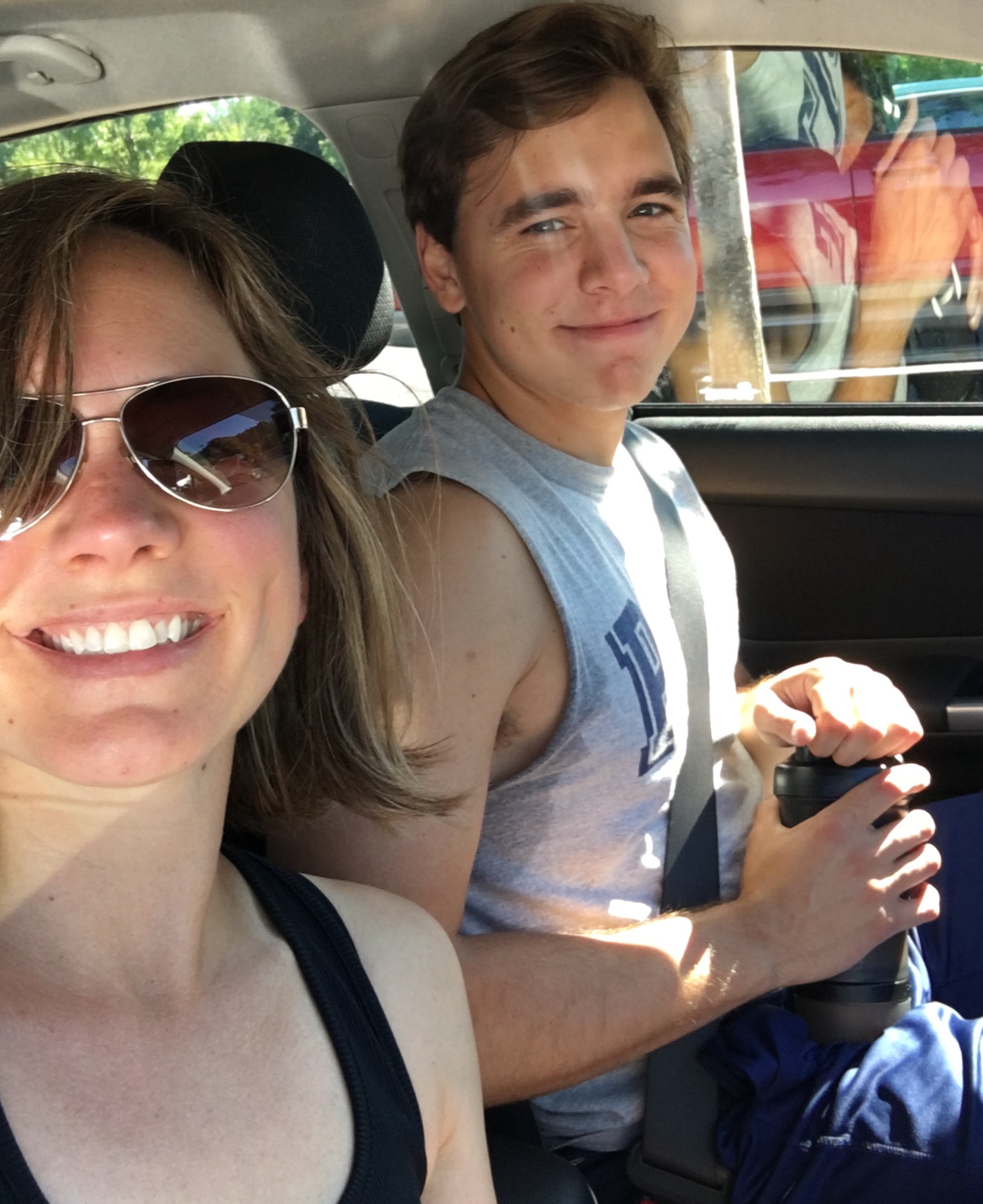 Wednesday: Back to the gym with my nephew. Goblet squats, some upper body work, walking dumbbell lunges, and single arm farmers carry.
Thursday: 45 minute walk with my Dad. Then spent some time foam rolling and stretching.
Friday: 25 minute walk with my Dad. Then did my PT on my glutes/hip.
Want to find me in your inbox every Friday?
Then click here to sign up to receive my email newsletter.